St Francis of Assisi Halstead & The Holy Spirit Gt Bardfield Caritas Advent Project
"You must love your neighbour as yourself"
–The Gospel of Mark 12: 31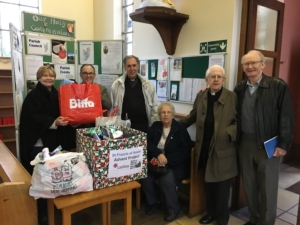 As Parishes we are committed to helping those in need in our communities.  During Advent we are collecting toiletries for distribution to rough sleepers and the homeless in our communities in Braintree, Colchester and Chelmsford. 
There is a real need to provide practical items such as shower, gel, soap, toothpaste, toothbrushes, shaving gel, disposable razors, shampoo etc. 
Our Lord received gifts from the Magi and this is our opportunity to collect gifts for the needy people in our community.  A box will be provided at the back of the Church for items collected and they will be added to the gifts from our Deanery partner in Great Bardfield.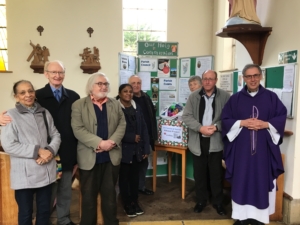 There is a clear need to support those people who are struggling throughout the year but, as Christmas fast approaches, we are mindful that Our Lord and His family were effectively homeless when they arrived in Bethlehem.  They were found shelter as a result of the kindness of people they didn't actually know.  The Shepherds and the Magi brought the baby Jesus gifts – it is our hope that as a Catholic community the people of Great Bradfield, Thaxted, Sible Hedingham and Halstead can come together to provide necessities for those in need.
Get in touch
For more information and to get involved contact:
Great Bardfield
Halstead