Advent Resources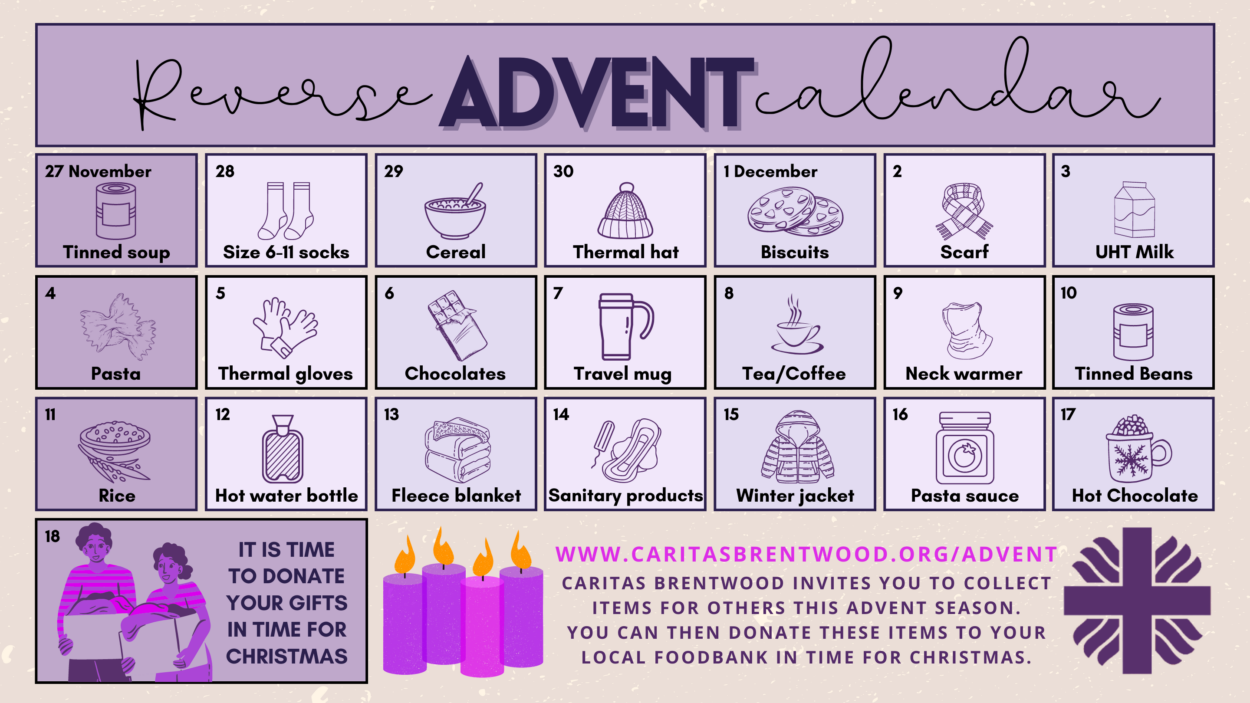 This Christmas we celebrate once again the moment when Love was born in a stable. As we journey this Advent, we prepare our hearts as a space where the Christ Child may be welcomed as in the manger.
In the Christmas narrative, we see this displaced family with their newborn baby, and in the Holy Family's fragility, we are encouraged to recognise and offer care to those who this Christmas will find themselves in need of extra support and care.
Many charities continue to work on our behalf to support and care for the most vulnerable in society and this Christmas they all need our support.
Caritas Diocese of Brentwood is inviting you to collect items throughout Advent, by following our Reverse Advent Calendar.
All the items you collect can be placed into a box or container, wrap or decorate for Christmas, and then donate to your local foodbank just in time for Christmas. If you need assistance finding your local foodbank, you can search on the Trussell Trust Website by clicking here
Whether you are an individual, family, catechist, chaplain, teacher, or Parish Priest, please do let us know if and how you are taking part by emailing [email protected]
---
You can download a poster version of the calendar here and an image version here.
Below are some links to other Advent resources, being provided by various charities:
---
If you know of other resources we could share, please email [email protected]