As I write this article, the government has just announced that schools will shortly close as part of our concerted efforts to minimise the impact of COVID-19. Much will have changed by the time you are reading this article because that is the nature of the spread of the virus and our response to it.
However, some things do not ever change. God's love for us is constant and abundant. Hopefully our love for one another is similarly constant and abundant. The events that we are living through now afford each and every one of us an opportunity to put that love into practical effect.
Like most dioceses Brentwood is blessed to have an active SVP. The St Vincent De Paul Society has been putting love of neighbour into practical effect for nearly 200 years. Today it uses the strap line "Turning Concern Into Action" and nearly 10,000 members across England and Wales do exactly that again and again.
Caring for elderly people is a key part of how we can demonstrate our love for our neighbours and never more so than in the difficult circumstances we are all experiencing right now.
As each of us looks out of our windows we know that there are people out there who might be lonely, might not be able to get to the shops, perhaps they just need to talk to someone or perhaps they are finding it hard to contact a family member far away. Turning our concern for those people into action is not rocket science but sometimes it can be difficult to know where to start and in a time when safeguarding concerns are rightly high on the agenda it can be difficult to know if you are doing things the right way.
The beauty of having the SVP active in our diocese is that we do not have to reinvent the wheel when it comes to putting our concern for our neighbours into action. The SVP has been doing it for years and has contacts, protocols, and policies that will help people find a place to start and to ensure that safeguarding is done properly.
Elderly people are particularly vulnerable to COVID-19 and being in self isolation could lead to more loneliness, practical problems and a greater need for a chat. Many of us consider what we are going through right now to be an unprecedented interruption to normal life but it is good for us to remember that for some of our elderly neighbours they have already spent several years of their lives in the turmoil and suffering of a World War.
Caritas Diocese of Brentwood operates on the basis of a light touch and if there is no need to reinvent the wheel, we do not. Having so many dedicated members of the SVP in our diocese is a blessing for us all and our thanks go out to them all. We would also urge more people to join them especially at this time so that even more people can put their love and their concerns for their neighbour into action.
We often hear the phrases; "it is better to give than to receive" and "you get so much more out than you put in", and I think that is true.
Local SVP members told me, "Visiting the elderly is such a privilege and invariably they really enjoy the luxury of a one to one chat. Often their family are very busy with their modern high speed lives and also appreciate that we are there to "fill some of the gaps". Very often the relationship with an elderly "client " becomes warm and trusting and before you know it they are old friends!" and "I really enjoy visiting the elderly and get as much back from it as they do, learning about different life experiences and I'm able to appreciate things differently. The elderly have so much to teach us. I especially enjoy vising with my young children as I get to see them through the beneficiary's eyes and it makes me proud."
So, as we all cope with a world that seems to have gone crazy we know that we can rely on the love of God, and that if we want to find a way to give practical effect to Christ's commandment to love one another there are people like your local SVP who can help you to help your neighbour and especially the elderly who are self-isolating. After all, it is also said, "many hands make light work".
Steven Webb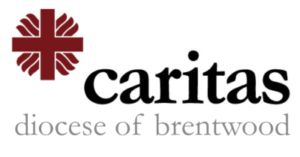 With
Jenny Clayton
Membership Development Officer- Diocese of Brentwood
[email protected]         07796 393131
St Vincent De Paul Society (England & Wales)