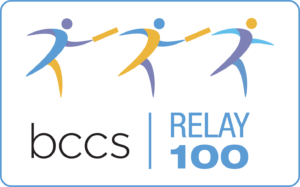 The Brentwood Catholic Children's Society is inviting people across the Diocese to join in with their 'Relay 100' summer community event.
Like many other charities for bccs it has been a year of virtual and remote fundraising, without parish talks or events to bring us close to our supporters. Now, with the end of restrictions (hopefully) within our reach, we are keen to launch our summer community event which we are calling the 'Relay 100'.
The idea behind the Relay 100 is simple: it is an opportunity for us to recommit ourselves to our work following what has been a year like no other, to remind our community about the important work we do, and to raise some funds through sponsored walks, runs or cycles. Above all, it is an opportunity to reach out to those children, young people and families who may need our specialist support.
We have created 100 legs or routes between each church and mass centre in the Diocese and are hoping to enlist the support of 100 individuals, or families within bubbles, to undertake a sponsored walk, run, or cycle along this route during the summer months.
Our aim is that each of these 100 legs will link up every parish church in the diocese and we will mark this link-up by leaving a new bccs poster at each parish to be displayed on the church noticeboard letting people know how to contact us and how to access our services should they need them. We are asking each participant to raise some sponsorship as they go, and we will give them a full briefing pack containing all the information they will need.
We are looking for 100 individuals (or families within bubbles) to complete a 'leg' of our relay around the diocese; we have routes of varying distances so there is something to suit all abilities.
Can you help us?
To find out more, please contact Damian Dillon: [email protected] / 07912 308000 or visit https://www.bccs.org.uk/fundraising-and-events/all-events/relay-100 to read more about this event.