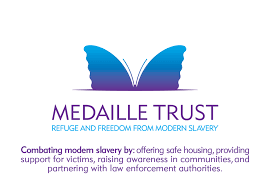 Raise awareness and support Medaille Trust to empower victims across the UK? 
Medaille Trust are looking to increase our team of Anti Slavery Envoys, who will help to raise awareness of modern slavery using up to date information that we will supply and to represent us at meetings.
The role of Anti Slavery Envoys will include:
being sent to deliver awareness raising talks on modern day slavery (pre-prepared by the Community Engagement Coordinator),
distribute Medaille Trust printed materials, and
fundraise to support our work (including sale of supplied items).
The purpose of each talk and any targets will be agreed in advance, as will any targets for the talk.
The Medaille Trust was formed in 2006 because a group of Catholic Religious decided that something must be done to help and support victims of human trafficking and modern slavery, and just 13 years later we are now the biggest provider of specialist supported accommodation for victims of modern slavery in Europe.
Much of our work receives Government funding, but we want to do more than the minimum we are required to do. We try to go the extra mile and provide more support, more assistance and give those who we interact with the best opportunity to recover from their traumas and rebuild their lives.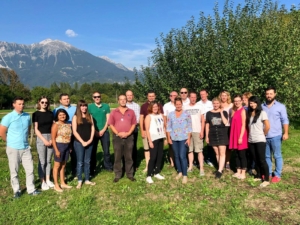 In order to do that we require additional funds and the Anti Slavery Envoys will also assist with fundraising to support our work. If you feel able to help us in our important work, we would love you to apply to join us.
We ask for available access to a telephone, car and the internet are essential requirements to facilitate the rapid and efficient exchange of information, including receiving updates regarding the latest work of the Medaille Trust and processing of stock orders.
The Anti Slavery Envoy role requirements:
proficient in the use of e-mail, Microsoft Word and Microsoft Excel.
Relevant experience
Proven track record of local fundraising
Sympathetic with the aims of a Catholic Charity
Methodical and structured in the administration of their work
Good public speaking ability and will deliver agreed messages from an approved script
Happy to work under pressure and to targets
Friendly, respectful in manner and professional in approach
Able to relate to people at all levels
Capable of planning ahead
Prepared to travel
Good IT skills
Able to manage stock controls
For an informal chat, please contact Marc Pearson, Community Engagement Co-ordinator on 07982719691 or email: [email protected]
You will find the full job pack, job description and application form at: http://www.medaille-trust.org.uk/jobs/posting/5/Anti%20Slavery%20Envoy