Sponsored Sleepout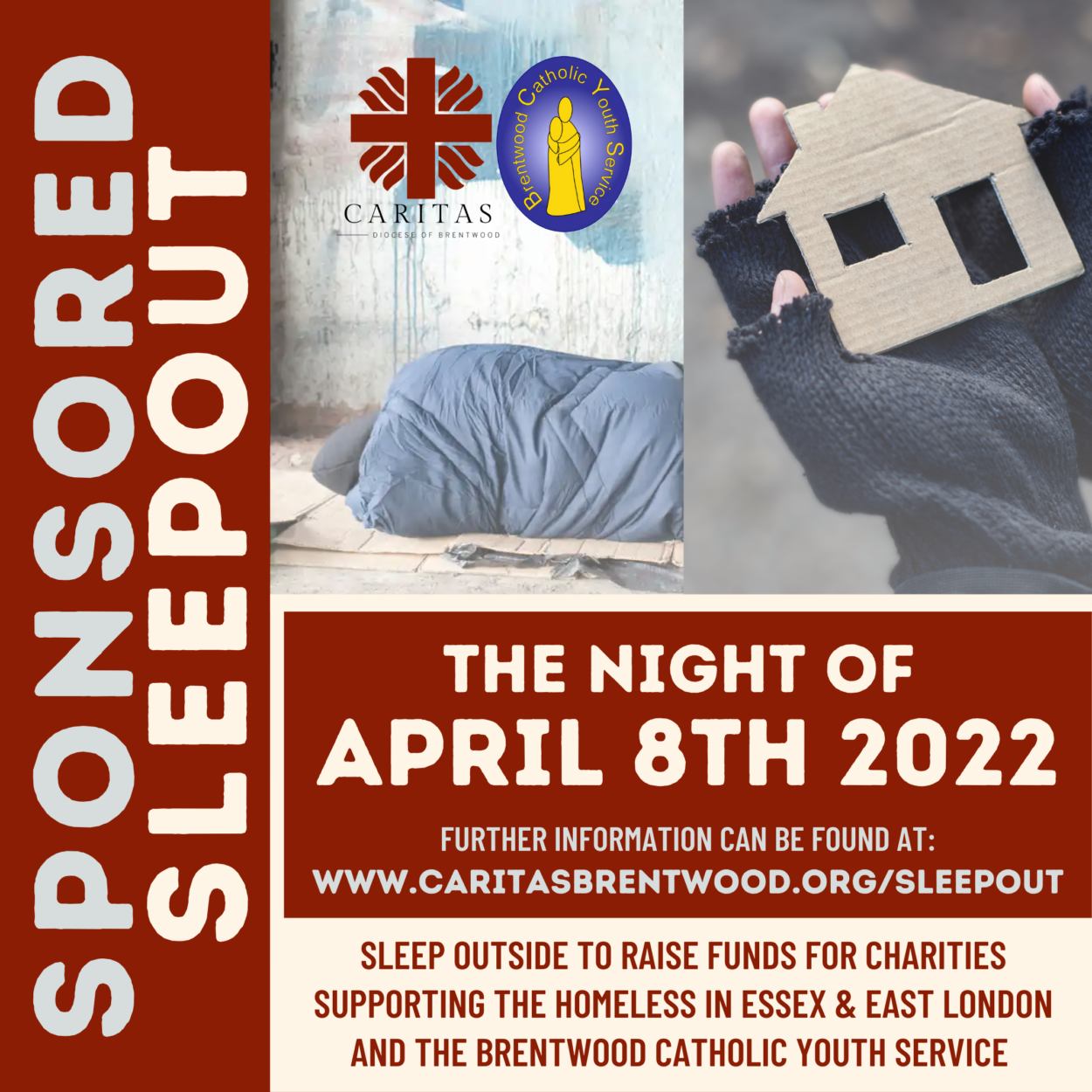 Over the past couple of years, the Brentwood Catholic Youth Service (BCYS) has held the Sponsored Sleepout, with 200 young people, leaders and catechists sleeping out in the garden to better understand how it feels for those sleeping rough throughout the Diocese, all while raising thousands of pounds to help our local homeless charities and the Diocesan Youth Service.
This year the night of April 8th 2022 to the morning of April 9th, we will once again be asking people to join us in whatever way possible. Due to the ever-changing covid situation, we will be inviting and encouraging as many people as possible to grab a sleeping bag and a mat/cardboard box to sleep on in your own gardens and outside spaces, or if allowed at the time as a small group in a local parish or school grounds. No tents allowed whatever the weather!
Whether you are an individual, family, catechist, chaplain, teacher or Parish Priest, please do let us know if and how you are taking part by emailing [email protected]
The event is free to participate but we ask that you please try to raise as much sponsorship as possible, anything from £10 to £100+ A sponsorship form can be downloaded by clicking here or by emailing [email protected]
You are raising money for your local homeless charities which you can locate on the Caritas Website or by emailing [email protected] The beneficiaries are registered charities so you may find some companies are willing to match fund sponsorship – so please ask them.
We also welcome donations to be made to the Brentwood Catholic Youth Service at www.bcys.net/donate
---
---
Some ways to get others involved;
Get members of your household to join you!
See if your neighbours would like to join in from their own gardens!
Organise a group virtually and keep in touch with a group chat/video call to support each other!
Have time for group prayer or reflection together.
Watch "A Street Cat Named Bob" available on Amazon Prime Video – The true story of a homeless musician in London.
Follow @caritasdob and @brentwoodcys on social media for live updates from other groups and individuals taking part.
Please be sure that however you are planning to participate you are following current government guidelines at all times.
---
---